Direct2Wheels
Inspection Report VS CARFAX Report
Finding a great used car takes time. When you find the perfect one, you may be tempted to rush the process and get behind the wheel as quickly as possible. But, before you hand over the cash and reach for keys, there's one more vital step to consider – the Vehicle Inspection and Carfax Report.
The Difference
A Carfax report is a comprehensive vehicle account and lien check providing information on the vehicle's history, including accidents, damage, safety recalls, service reports, registration, and a Canadian Lien Check. So in simpler terms, this is the vehicle's story, where it's been and a look at how well it's been cared for. A more thorough breakdown is coming up below.
A vehicle's inspection report is provided by a licensed mechanic or auto technician to pinpoint any existing conditions and highlight potential issues down the road. In other words, it does not look at history but instead is a snapshot of the current condition of the vehicle. Often the report will also give future outlooks on when certain items may need replacing or repair, like brakes, tires and batteries.
So, if you are shopping for a used vehicle asking for both is to your benefit in making a sound decision. Some dealerships include the Carfax report on all their used inventory, while others you would have to request it. In Alberta, to abide by Alberta Motor Vehicle Industry Council's (AMVIC) requirements, dealerships are required to complete an inspection and keep it on file to sell a used vehicle; however, you would likely have to request to see it. If purchasing privately, it will likely cost $100 or more to book an inspection but this is well worth the cost, especially on older model vehicles.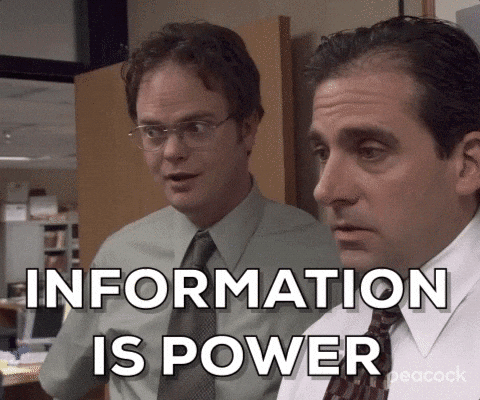 The Parts of a Carfax Report
Accident Report
An accident report is essentially a summary of information regarding a collision. If the accident is major, with significant enough body damage, the report may also contain facts related to the accident along with opinions from the investigating officer. The report may also contain information on repairs noted but not performed on the vehicle.
Registration History
A registration history report includes current and previous owners, title status, mileage and where the vehicle has been registered. This can be important if buying an out-of-province vehicle as it may need to have an out-of-province inspection completed.
Recalls
When a vehicle is known to have a problem that impacts the safety, the manufacturer and/or federal government will issue a recall. Typically, the recall is for a specific year, make and model of a vehicle within the manufacturer's lineup.
Service History
A service history report features details on the vehicle's service appointments. A record of service intervals, service performed, odometer readings, oil and filter changes. This will also show you where the vehicle was maintained so you can request more detailed records if you desired.
Stolen Vehicle Report
Exactly as it sounds, a stolen vehicle report tells you if the vehicle has ever been stolen and if so, if any damage was caused to the vehicle and any repairs performed.
Import Records
When a vehicle is brought into the province, legislation requires that it be registered within 90-days. Import records list information on whether the car was imported from another country. Out of country vehicles must pass stringent quality control/safety standards.
Canadian Lien Check
A lien check is a way to know if money is owing on the vehicle before you buy it. In addition, Canadian Lien Check will search the Personal Property Registry for other interests or encumbrances that could impact your ownership of the vehicle.
Direct2Wheels offers a complete Carfax Report and Inspection Report with all of our used vehicles. We only sell the best quality vehicles to our clients to ensure they drive away feeling great about their purchase. As a car buyer, you have the right to be informed and ask for full transparency before making your purchase decision. If a dealership is unwilling to provide you with all the details, it is in your best interest to walk away. Knowledge is power car shoppers!